Area Concerts and Festivals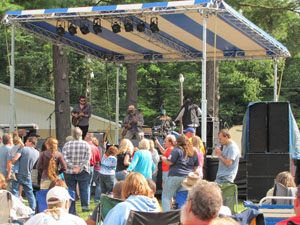 At Kamm Island Park, Mishawaka, Indiana. The 2018 lineup will be Shake 'n' Chill Band, Joanna Connor, Howard and the White Boys, Mike Wheeler Band and Bernard Allison. The South Bend Firefighters Blues Festival was conceived in 1999 as a way to raise funds to create a fire safety house for the South Bend community. The first festival had an attendance of 750 people. Since that time the festival has attracted such legendary blues performers as Bernard Allison, Chicago Rhythm and Blues Kings, Guitar Shorty and Wayne Baker Brooks and the attendance has grown to over 7,500. Proceeds go to the Hoosier Burn Camp and the Survive Alive House.
---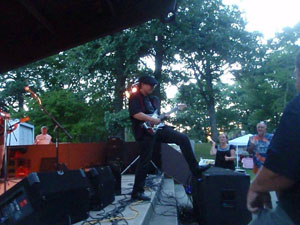 At Fox Park at Cedar Lake, La Porte, Indiana. Sponsored by La Porte F.O.P. Lodge 54. The 2018 lineup will be the Shake & Chill Band, Kelly Ritchy, Scott Ellison and Dewayne Dopsie. Proceeds from this event are used to support two programs that we hold dear to our hearts: The Holiday Food Baskets Program and the Santa Cop Program.